This Book Belongs To Daniel Rutter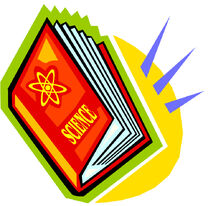 Science BookEdit
Chapter One-Chemical ReactionsEdit
A chemical reaction is usually caused when to different things are mixed together e.g Vinegar and Baking Soda. When they are mixed together they would make a reaction that would explode or blow up. Usually Vinegar and Baking Soda is used to make volcano models. 
Chapter Two-Liquid ParticlesEdit
When you mix together milk, food colouring and dishwashing liquid it seperates particles. 
Chapter Three-Periodic Table Of ElementsEdit
There are many different elements on the periodic table 
Elements
Hydrogen-Symbol H
Helium-Symbol He
Lithium-Symbol Li
Beryllium-Symbol Be
Boron-Symbol B
Carbon-Symbol C
Nitrogen-Symbol N
Oxygen-Symbol O
Fluorine-Symbol F
Neon-Symbol Ne
Sodium-Symbol Na
Magnesium-Symbol Mg
Aluminum-Symbol Al
Silicon-Symbol Si
Phosphorus-Symbol P
Sulfur-Symbol S
Chlorine-Symbol Cl
Argon-Symbol Ar
Potassium-Symbol K
Calcium-Symbol Ca
Scandium-Symbol Sc
Titanium-Symbol Ti
Vanadium-Symbol V
Chromium-Symbol Cr
Manganese-Symbol Mn
Iron-Symbol Fe
Cobalt-Symbol Co
Nickel-Symbol Ni
Copper-Symbol Cu
Zinc-Symbol Zn
Gallium-Symbol Ga
Germanium-Symbol Ge
Arsenic-Symbol As
Selenium-Symbol Se
Bromine-Symbol Br
Krypton-Symbol Kr
Rubidium-Symbol Rb
Strontium-Symbol Sr
Yttrium-Symbol Y
Zirconium-Symbol Zr
Niobium-Symbol Nb
Molybdenum-Symbol Mo
Technetoum-Symbol Tc
Ruthenium-Symbol Ru
Rhodium-Symbol Rh
Palladium-Symbol Pd
Silver-Symbol Ag
Cadmium-Symbol Cd
Indium-Symbol In
Tin-Symbol Sn
Antimony-Symbol Sb
Tellurium-Symbol Te
Iodine-Symbol I
Xenon-Symbol Xe
Cesium-Symbol Cs
Barium-Symbol Ba
Lanthanim-Symbol La
Cerium-Symbol Ce
Prassedymium-Symbol Pr
Neodymium-Symbol Nd
Promethium-Symbol Pm
Samarium-Symbol Sm
Europium-Symbol Eu
Gadolinium-Symbol Gd
Terbium-Symbol Tb
Dysprosium-Symbol Dy
Holmium-Symbol Ho
Erbium-Symbol Er
Thulium-Symbol Tm
Ytterbium-Symbol Yt
Lutetium-Symbol Lu
Hafnium-Symbol Hf
Tantalum-Symbol Ta
Tungsten-Symbol W
Rhenium-Symbol Re
Osmium-Symbol Os
Iridium-Symbol Ir
Platinum-Symbol Pt
Gold-Symbol Au
Mercury-Symbol Hg
Thallium-Symbol Ti
Lead-Symbol Pb
Bismuth-Symbol Bi
Polonium-Symbol Po
Astatine-Symbol At
Radon-Symbol Rn
Francium-Symbol Fr
Radium-Symbol Ra
Actinium-Symbol Ac
Thorium-Symbol Th
Protactinium-Symbol Pa
Uranium-Symbol U
Neptunium-Symbol Np
Plutonium-Symbol Pu
Americium-Symbol Am
Curium-Symbol Cm
Berkelium-Symbol Bk
Californium-Symbol Cf
Einsteinium-Symbol Es
Fermium-Symbol Fm
Mendelevium-Symbol Hg
Nobelium-Symbol No
Lawrencium-Symbol Lw
END OF BOOK